I've been venturing into the romance world as part of my new job (no, really!) and have been lucky to find some gems. Others….not so much.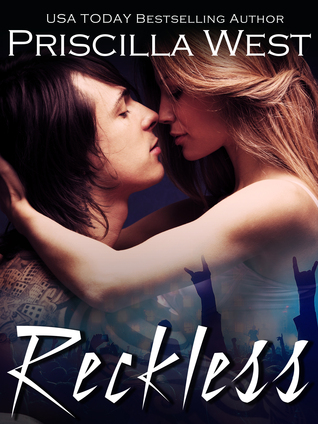 Reckless (Forever, #6)
by Priscilla West
I tried really hard to connect with this book and the characters and it just didn't happen for me. It requires too much suspension of belief than more readers are going to be willing to give it. The entire first third of the book needs to be reworked, as it is eye-roll worthy. The entire club/siren mess was just that–a mess. It was too cheesy to belief, even for a romance novel. Things improved a little when she was finally settled into the bus and tour life but there is A LOT of room for improvement on this one.
Just no. No.
---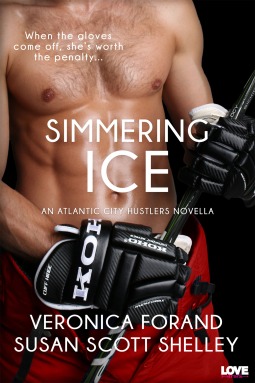 Simmering Ice (Atlantic City Hustlers #2)
by Veronica Forand and Susan Scott Shelley
This is a sweet little novella with a sweet little love story tucked inside. Annie is written as an incredibly likable and REAL person. Your heart goes out to her when her crippling self-doubt is worsened time and time again by her own mother. Alec is sympathetic and dreamy. His physical description made me picture Chris Hemsworth and that's NEVER a bad thing. Sometimes novellas can you leave you feeling like you didn't get to experience the whole story but that wasn't the case here. Not bad.
---
  Satisfaction: A Novel
by Andee Reilly
Man, I really wanted to love this one. Throwing everything out the window and following your favorite band around the country? That's right up my alley. The book, however, was not.
It never really took off. Ginny is supposed to be a young woman who leaves her husband but she's written as more of a middle-aged housewife who hasn't been single in a couple decades. Bree, the older free spirit Ginny meets along the way, is written like a seventeen year old with wild oats to sow. The friendship didn't really work for me, nor did the obsession with the band. I fully understand being obsessed with a band, one that soothes you when you need soothing, inspires you when need inspiration, and knocks you off your feet when you need it. It wasn't for lack of trying, the author gave a valiant effort. It just didn't connect for me. I'm sure this book will find the right reader and that reader will fall in love with it as they identify with Ginny or Bree and their journey.
---
Fire Me Up (Deacons of Bourbon Street #2)
by Rachael Johns
This felt like it tried to be SOA-meets-Feminism and it didn't quite work. The jerk alpha male guy may be a favored romance hero for some woman but it doesn't work for me. He was controlling and broken, not much likable about that. It needs a little more substance, something more than Billie's empathy and good sex to draw them together.
The setting could be great but in most places it reads like it was written either by someone who has never visited New Orleans or read travel blogs about the city. Such a town could be a third character in this love story and it seems like a bit of waste not to include that aspect of it.
Positives: The Deacon brotherhood and loyalty was written well and realistically. The story moved at a decent enough pace and isn't bogged down in unnecesssary exposition and narrative.
---